We recently had this Mini R53 referred to us for suspension and corner weight setup. The car had new TRW suspension struts and springs installed but was handling worse on the track. It was also suffering from overheating of the rear left tyre.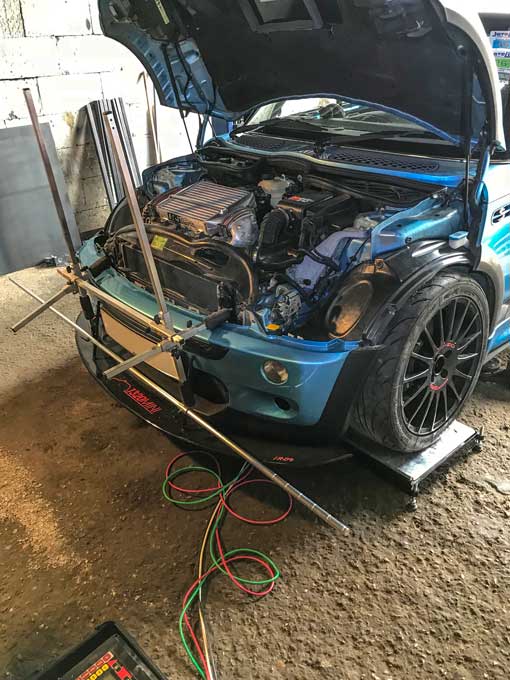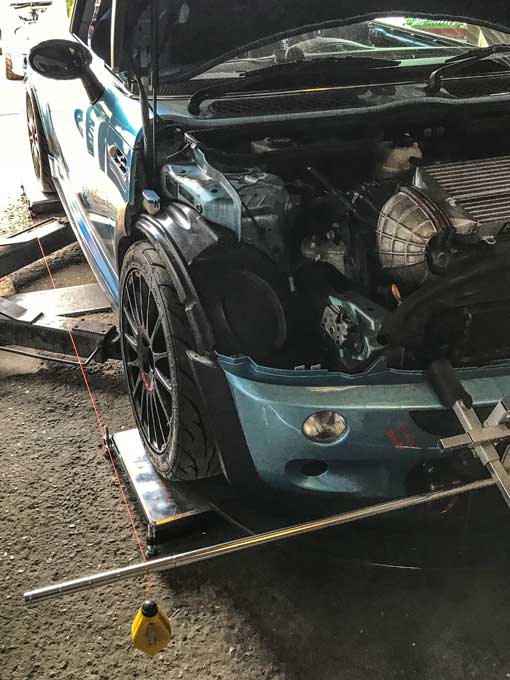 Kent Motorsport was trusted to look at the suspension setup. Our inspection found that the car was not balanced and the toe was off for the front and especially the rear left tyre. After many rounds of minor adjustments we achieved the desired corner weight balance and then worked on having a neutral setup with light toe out front and rear and slight negative camber.
Following these adjustments, the feedback that we received was very positive.
"It transformed it…It felt great and really planted, thank you again, top job!"

Mini R53 owner